Bussana Vecchia  has been known as a center for international artists since the Sixties when artists and hippies from all over Northern Europe decided to settle in this abandoned village.  The village was in fact destroyed by an earthquake in 1887, and from that time was declared uninhabitable.  In the last few years, in so far as the status of the village remains in limbo, a great deal of restoration work has been carried out by the residents and by the Superintendency, creating a location that is extremely interesting and enjoyable to visit.

EXCURSION PROGRAM
Transfer from San Remo to

Bussana Vecchia

in minibus. The condition of the roads in the locality does not make the arrival of tourist buses viable, and there is no local bus service.


Guided tour of the village

offering the opportunity of discovering the ruins of the large church and the typical Ligurian alleyways known as "carrugi".
You will have the possibility of purchasing goods from the art boutiques in the village, as well as tasting the specialities of local San Remo cuisine in the little restaurants.
At the end of the visit return to San Remo in minibus.
For those who like to walk there is the chance to walk down from the village to the seashore following the

old pathway

that t0ok the villagers to their boats on the Bussana beach.   The minibus will await your arrival on the shore.
THE EXCURSION INCLUDES
Transfer in minibus with driver/guide.
A LA CARTE SERVICES
Lunch in a local restaurant where you can taste the most authentic San Remo cuisine.
THE EXCURSION DOES NOT INCLUDE
meals
anything that is not explicitly stated in "the excursion includes"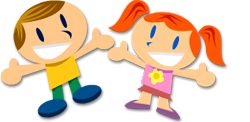 A visit to Bussana Vecchia with your children will be an occasion for an educational visit that goes back in time to demonstrate up close the effects that a force of nature such as an earthquake can have on all our lives.